Promote Your Business in Murrieta
With thousands of visitors each month, MyMurrieta is an excellent place to promote your local business and let the community know what you're up to. Since 2006, MyMurrieta has been an influential business site in Southern California.
With over 2 million links to our site, and a strong reputation in Google, Bing, Yahoo, and the other search engines, your business will benefit from the online presence we've built.
We offer several ways to communicate with the community and gain exposure for your business. Join today.
Join the Business Directory
Create your free business listing. Our directory is open to businesses of all types. Our geographic focus is on Murrieta and the Temecula Valley area. Get started...
Want more exposure?
Premium Business Listings
Add your logo and images, link to reviews and social media sites. Plus, premium listings automatically get new features as they're released.
Advertise on MyMurrieta
Advertisers sponsor our work on MyMurrieta while gaining tons of exposure for their business. Advertise with us. We offer very competitive rates and flexible options.
Why advertise?
Massive exposure - Ads are displayed on nearly every page. With tens of thousands of page views each month, you will be seen.
Visual - Ads offer a visually appealing way to catch a user's attention, enticing them to click through to your website.
Increased business listing visibility - Your business listing will receive additional exposure and priority positioning in the directory. Sponsor listings are always displayed at the top of search results.
No competition - We will not allow a competing company to advertise while you do. If there's ever a question, you will make the final decision.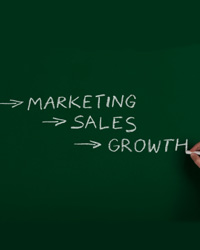 Additional Services
MyMurrieta is a Modmacro community project. We are a team of web developers and small business enthusiasts. We offer a comprehensive line of services for small business. Here are a few.
Website Design
Need help with your website? Don't have one? We build websites of all types. From a single page, to massive, multi-purpose sites. Blogs to e-commerce. And everything in between. We understand brand and the importance of creating a website that communicates your voice and messaging.
Social Media/ Link Building
We offer social media training that's easy to digest. We look at your business and help you decide which social media avenues are appropriate and worth the time. We also provide no-nonsense strategies to naturally build links and drive traffic to your site.
Search Engine Optimization (SEO)
We have a straight-forward, six step process for organic SEO.
And we do so much more...
Please contact Modmacro if you're interested in learning more about what we do for small business. It's our passion.