Be sure to tell Law Office Of Jonathan Preston you saw their business listing on MyMurrieta.com.
---
Law Office Of Jonathan Preston
24885 Whitewood Rd #104
Murrieta, CA 92563
Website
The Law Office of Jonathan Preston is located in Murrieta, CA, and serves clients throughout Southern California. With more than 20 years of experience, our legal team has the expertise to help you recover compensation after a motorcycle accident or learn about California bankruptcy exemptions. We offer free consultations with a Murrieta bankruptcy attorney for all personal injury cases. Contact us today to schedule your consultation!
Contact
Jonathan Preston
(951) 461-2500
jpreston@jrplawoffice.com
Map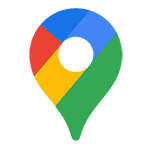 Google Map
Links