Be sure to tell California Oaks Chiropractic you saw their business listing on MyMurrieta.com.
---
California Oaks Chiropractic
40710 California Oaks Rd. Ste. A
Murrieta, CA 92562
Website
Welcome to Recovered Chiropractic where our goal is to help you do the things you love to do in life. Some patients come to us with pain issues while others are looking for overall wellness. In either situation our team is committed to providing you the chiropractic care that will help you reach those goals. We are conveniently located in Waterford Township, MI and it is easy to find us. We offer free parking and we are handicap accessible. Click on the directions button to find an easy route to Recovered Chiropractic. We really look forward to meeting you and helping with your chiropractic health goals.
Contact
Dr. Brian Glaudini
951-698-2511
californiaoakschiropractic@hotmail.com
Map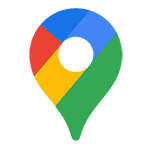 Google Map
Links