Be sure to tell Supreme Dance Center you saw their business listing on MyMurrieta.com.
---
Supreme Dance Center
39400 Murrieta Hot Springs Rd suite 121-b
Murrieta, CA 92563
Website
Supreme Dance Center specializes in classical ballet training. We are a new studio located in Murrieta, CA. We also have a vibrant introductory dance program for little ones, and we offer both competitive and recreational programs. From Hip hop, Jazz, Tap, Ballet, Lyrical, Contemporary to more, we push our students to dance without fear and take on new challenges quickly. With a blessed team of versatile instructors, we strive to create a friendly, encouraging and safe environment for students so that we can instill discipline in them easily. If you are looking for an experienced choreographer for an upcoming special event, we are the right choice for you as we special in fun and upbeat surprise dances too.
Contact
Supreme Dance Center
951-698-6366
supremedance@protonmail.com
Map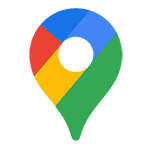 Google Map
Links