Be sure to tell Dalinghaus Construction, Inc you saw their business listing on MyMurrieta.com.
---
Dalinghaus Construction, Inc
540 Crane St
Lake Elsinore, CA 92530
Website
Dalinghaus Construction is a contracting company, out of Lake Elsinore, California. We specialize in foundation repair, polyurethane deep injections, concrete leveling, waterproofing, seismic retrofitting, among other services like foam insulation. We're also very active on social media, and you can find our videos across facebook and youtube.
Contact
Justin Sexton
877-360-9227
wecare@dalinghausconstruction.com
Map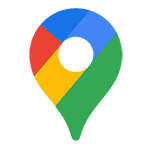 Google Map
Links