Be sure to tell International Fighting Arts you saw their business listing on MyMurrieta.com.
---
International Fighting Arts
26658 Jefferson Avenue Ste 104
Murrieta, CA 92562
Website
IFA is home to Tiger Yang's International Moo Yea Do, as well as Ted Tabura's Karate -Do. The arts taught here are Moo Yea Do, Okinawa Karate-Do, Lima Lama, and Kajukenbo.
Contact
George Rapciewicz
619.663.7508
grappsg@gmail.com
Map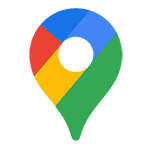 Google Map
Links