Be sure to tell Brad Yzermans - Premiere Capital Mortgage you saw their business listing on MyMurrieta.com.
---
Brad Yzermans - Premiere Capital Mortgage
29970 Technology Drive, #223
Murieta, CA 92563
Website
Nationally recognized and top rated local Murrieta, Temecula and Menifee mortgage broker and lender helping first time homebuyers qualify for affordable and low down payment home loans using FHA, VA, USDA Conventional, CalHERO, and CalHFA Down Payment Assistance programs. We help borrowers learn about the many different assistance and purchase loan options that most lenders will not take the time to share or educate buyers on. We also specialize in helping homeowners refinance when they have an existing HERO or YGRENE PACE loan.
Contact
Brad Yzermans
(951) 215-6119
brad@homeloanartist.com
Map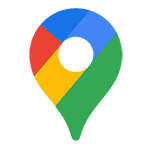 Google Map
Links