Be sure to tell Sudweeks Construction, Inc. you saw their business listing on MyMurrieta.com.
---
Sudweeks Construction, Inc.
27186 Newport Rd.
Menifee, CA 92584
Website
Sudweeks Construction has 25+ years of experience in residential and commercial construction and development. Our services include commercial building such as medical offices and residential homes including custom designs. We also do tenant improvement, construction management, concrete work, drywall and electrical, plumbing and HVAC work.
Contact
John Sudweeks
951-200-7999
sudweeksconstruction@gmail.com
Map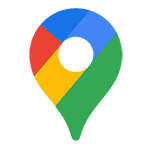 Google Map
Links