Be sure to tell BODY SYNERGY CENTER you saw their business listing on MyMurrieta.com.
---
BODY SYNERGY CENTER
41667 Ivy Street Suite C-3
Murrieta, CA 92562
Website
Therapeutic Massage, Craniosacral therapy, alternative holistic therapy for chronic pain, fatigue Stress. Reflexology, deep tissue, myofacia release, and Accupressure . Our petit retreat center welcome health minded comunity to restore, relax and renew mind-body and spirit.
Contact
lupita Hernandez
9518056325
lupitacst@gmail.com
Map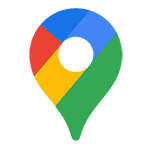 Google Map
Links