Be sure to tell Intellectyx you saw their business listing on MyMurrieta.com.
---
Intellectyx
87 N. Raymond Ave #221
Pasadena, CA 91103
Website
Intellectyx is a global data science and analytics company focused on empowering business with innovative solutions. We are passionate about our clients and committed to delivering high performance, innovative solutions every time. Our services includes Strategic consulting, Visualization, Business intelligence, Analytics, Application development and Enterprise mobility.
Contact
Intellectyx Inc
(720) 295 3513
intellectyx@gmail.com
Map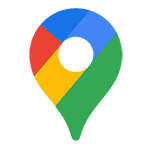 Google Map
Links