Be sure to tell Brown Eyes Audio Visual you saw their business listing on MyMurrieta.com.
---
Brown Eyes Audio Visual
36647 Longbranch Ave
Murrieta, CA 92563
Website
Brown Eyes Audio Visualis a professional, affordable, experienced California-based audio visual services company specializing in corporate meetings and events in Los Angeles and San Diego. Superior customer service, and equipment rentals for small - medium-sized events.
Contact
Floyd Brown
951-290-2860
info@browneyesav.com
Map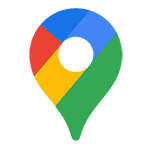 Google Map
Links