Be sure to tell Ion Technology Services you saw their business listing on MyMurrieta.com.
---
Ion Technology Services
26811 Hobie Circle Ste. 6
Murrieta, CA 92562
Website
A small company providing general pc sales, service, and consult. We work with both Windows and Mac operating systems and desktops and laptops.
Contact
Jereck Provance
9513047543
sales@ion-tech.net
Map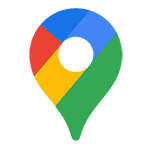 Google Map
Links