Be sure to tell Dent Repair Services in Murrieta you saw their business listing on MyMurrieta.com.
---
Dent Repair Services in Murrieta
Commerce Center Drive
Murrieta, CA 92562
Website
The best automotive service center in Murrieta, CA. This service center named as Collision center which is one of the leading automobile service center offers the paint less dent repair services. We have highly skilled technicians, certified workers is ready to serve you by offering free, fast and accurate written estimates of dent repair and removal services. This center works for repair services and guarantees all repairs to your complete satisfaction. We invite you to bring your vehicle in to our full service auto repair facility and to experience a greater measure of excellence. If your vehicle is not drivable, towing services are available. Please don't hesitate to call us at: 9516951233, or visit our websites to get more information about our services.
Contact
Dave Woodward
951-695-1233
collisioncenteroftemecula35@gmail.com
Map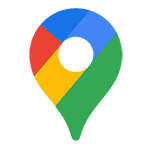 Google Map
Links