Be sure to tell Executive Assistance you saw their business listing on MyMurrieta.com.
---
Executive Assistance
23442 Snapdragon Way
Murrieta, CA 92562
Website
Paperwork piling up? Get the help you need, when you need it. My goal is to save your business time and money. While you focus on what you do best, I will take care of the rest. Here is a brief list of the administrative services I offer: Accounting & Finance: Invoices, Bill Paying, Bank Account or Credit Card Reconciliation, Budgets & Spreadsheets. Administrative Assistance: Word Processing, Flyers/Brochures, Order Processing, Database Creation & Maintenance, Mail Merge/Bulk Mailings, Scheduling Appointments, Customer Follow-up. Executive Assistance is used on an "at need" basis and you only pay for the time worked.
Contact
Leslie Adkison
951-677-5884
leslie@assistexecs.com
Map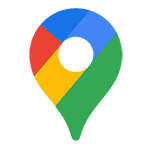 Google Map
Links