Be sure to tell Frame Repair Murrieta you saw their business listing on MyMurrieta.com.
---
Frame Repair Murrieta
27590 Commerce Center Drive
Murrieta, CA 92562
Website
Any types of dent related damages we providing the services of repair and resolve the problem of Dent. Collision center is the best center offers the dent repair services in your city Temecula, CA. It providing its entire auto services to finishing and get back the new look of Frame repair. After completing the repair process we also provide the paint process to view the looks like new. You can contact us for more information at 951-695-1233.
Contact
Dave Woodward
951-695-1233
collisioncenteroftemecula35@gmail.com
Map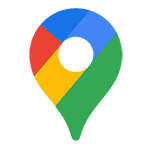 Google Map
Links