Be sure to tell Timothy Bennett Photography you saw their business listing on MyMurrieta.com.
---
Timothy Bennett Photography
33104 Marvella Lane
Lake Elsinore, CA 92530
Website
I am a Professional Photography specializing in wedding and portrait photography. I have a photojournalistic style, i love to capture all the emotion and detail of a wedding without being too noticeable.
Contact
Timothy Bennett
909-263-3267
timbenphoto@yahoo.com
Map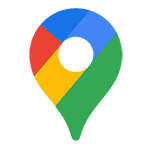 Google Map
Links