Be sure to tell i-Care Urgent Care you saw their business listing on MyMurrieta.com.
---
i-Care Urgent Care
27722 Clinton Keith Rd
Murrieta, CA 92562
Website
Eliminate the wait! We have a culture of no waiting. We staff board certified Emergency Medicine and Family Medicine physicians that understand you want to get in, get out, and get well. Come see how We Put Patients First.
Contact
Emili Steele
951-878-9820
emilisteele@hotmail.com
Map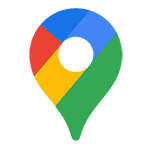 Google Map
Links