Be sure to tell Air Temperature Specialists you saw their business listing on MyMurrieta.com.
---
Air Temperature Specialists
26023 Jefferson Ave Ste B
Murrieta, CA 92563
Website
Looking for air conditioning, heating, mechanical & plumbing services in San Diego & Riverside County? We offer 24/7 commercial and residential installation and repair services. Call us now at (888) 588.1602 to reach a live operator.
Contact
Chuck G
(888) 588-1602
chuckg@airtempsocal.com
Map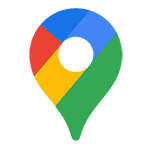 Google Map
Links