Be sure to tell Garage Door Repair Murrieta you saw their business listing on MyMurrieta.com.
---
Garage Door Repair Murrieta
33630 Willow Haven Ln #501
Murrieta, CA 92584
Website
"Garage door contractor servicing clients in the city of Murrieta. Installs garage doors residential and commercial including garage door warranty. Offers the most affordable prices in California."
Contact
darrel buchanan
951-789-3019
darrel.c.buchanan@gmail.com
Map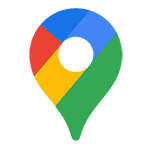 Google Map
Links