Be sure to tell Inland Auto you saw their business listing on MyMurrieta.com.
---
Inland Auto
26500 Jefferson Ave Suite A
Murrieta, CA 92562
Website
Inland Auto - Quality Toyota, Lexus, Scion auto repair. We are one of the best Murrieta and Temecula auto repair dealer alternatives with Toyota factory trained technicians. First time customers - Call us today for 50% off any oil change!
Contact
Mike Mattes
(951) 461-4412
mike@inlandauto.com
Images
Map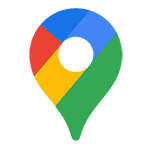 Google Map
Links