Be sure to tell Pro Pacific Bee Removal you saw their business listing on MyMurrieta.com.
---
Pro Pacific Bee Removal
3245 University Ave. #333
San Diego, CA 92104
Website
Providing bee eradication services to residents and businesses in Riverside, San Diego, & Orange County. Chemical-Free bee removal is offered to keep bees alive but remove the problem. Been servicing Southern California since 1997.
Contact
Derek Roach
(619) 567-7185
derek@propacificbee.com
Map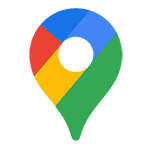 Google Map
Links