Be sure to tell Bryna Marie Photography you saw their business listing on MyMurrieta.com.
---
Bryna Marie Photography
P.O. Box 890102
Temecula, CA 92589
Website
Photography touches lives, freezing time capturing wonderful moments that are forever treasured. I am a natural light, on location photographer specializing in newborn, maternity, family, children and seniors.
Contact
Bryna Bunderson
909-851-7453
brynamarie7@hotmail.com
Map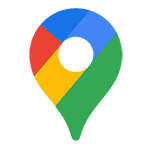 Google Map
Links