Be sure to tell Wags and Wiggles Pet Care you saw their business listing on MyMurrieta.com.
---
Wags and Wiggles Pet Care
31828 Mapston Ct
Menifee, CA 92584
Website
Full service Pet and Home Sitting for you. You won't have to worry about being away from home knowing that everything is being taken care of back home. We will take care of your pets and home with loving care and kindness, just like you do.
Contact
Daryl Merkle
951-246-8648
wagsandwiggles@ymail.com
Map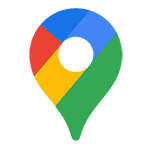 Google Map
Links