Be sure to tell KATHY IVENS, LIFE COACH you saw their business listing on MyMurrieta.com.
---
KATHY IVENS, LIFE COACH
PO Box 1883
Temecula, CA 92593
Website
Get the support you deserve. Break through old plateaus. Conquer fear and make things happen the way you want. Kathy Ivens is, 100% with you every step of the way. You won\'t stop until you win!
Contact
Kathy Ivens
951-249-3007
kathyivens@yahoo.com
Map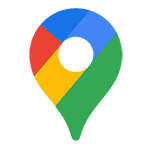 Google Map
Links