Be sure to tell SCLA Bankruptcy Attorneys you saw their business listing on MyMurrieta.com.
---
SCLA Bankruptcy Attorneys
27570 Commerce Center Dr. Ste. 117
Temecula, CA 92590
Website
SCLA is a consumer bankruptcy law firm dedicated to representing clients in Chapter 7 and Chapter 13 bankruptcy cases. We can help you stop creditor calls, foreclosure and wage garnishments. We have helped thousands of clients eliminate their debts.
Contact
Norma Duenas
(951) 294-5471
sales@socaladvocates.com
Map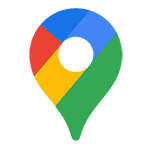 Google Map
Links