Be sure to tell 1st Stage you saw their business listing on MyMurrieta.com.
---
1st Stage
42974 Joshua Tree Court
Murrieta, CA 92562
Website
1st Stage is Temecula and Murrieta's Home Staging company. Our Temecula & Murrieta Home Stager's are committed to enchance your property to appeal to the majority and achieve the highest sales price.
Contact
Janice Sutton
951.704.0597
janice@1ststage.net
Map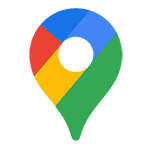 Google Map
Links