Be sure to tell Arrowhead Credit Union you saw their business listing on MyMurrieta.com.
---
Arrowhead Credit Union
39112 Winchester Rd.
Murrieta, CA 92563-3500
Website
Stop in or give us a call. We have the right home loan for you. We do car loans, refi's & Lines of Credit. It's all here and it's all good!
Contact
Karen Wikert
951-677-8363
kwikert@arrowheadcu.org/re
Map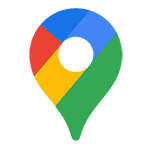 Google Map
Links